From April 28th to 30th, the ninth installment of the Internet Without Borders series took place in Berlin. The Berlin episode was special because it focused more on practical work, extending the event from two days to three.
The new format involved work in four main areas: coding for technical solutions, research and OSINT (Open-Source Intelligence), outreach strategies, and activism and social technologies. On the opening day, facilitators presented the specifics and tasks of each track, culminating in a keynote speech by Marek Tuszynski, the director of Tactical Tech, who discussed the importance of OSINT, the tools available today, and why it is essential to engage in this field.
Over the course of two days, the lab teams were able to implement numerous projects, seven of which advanced to the finals, receiving prizes and further support. Let's explore some of the most interesting projects.
COURT CASES PARSER FOR ANTI-WAR ACTIONS
The Solidarity Zone team proposed a task for the hackathon, which involved developing a tool for parsing data from Russian military and civilian court websites, along with a web interface to search for information on specific cases using partial input data. This parser is primarily intended to assist activists in the Solidarity Zone who provide support to individuals suspected or convicted in direct action anti-war campaigns. During the hackathon, the team created a working prototype of the parser based on real data from military courts. The team won a prize and also received a microgrant from eQualit.ie for further development and project release.
DATA ON INTERNET SHUTDOWNS IN UKRAINE
The Mozilla project "Network Outages Data" collects information about connectivity disruptions (full or partial internet shutdowns). Within our hackathon, an analysis was conducted based on this data to examine how internet shutdowns occurred following the start of a full-scale invasion in Ukraine and how network disruptions coincided with the intensity of hostilities. It is known that shutdowns are employed by authorities in various countries to control information flow, and in the context of war, network disruptions become a weapon, as it becomes much more challenging to document war crimes, transmit vital information, and seek help. The interactive map resulting from the research can be viewed here.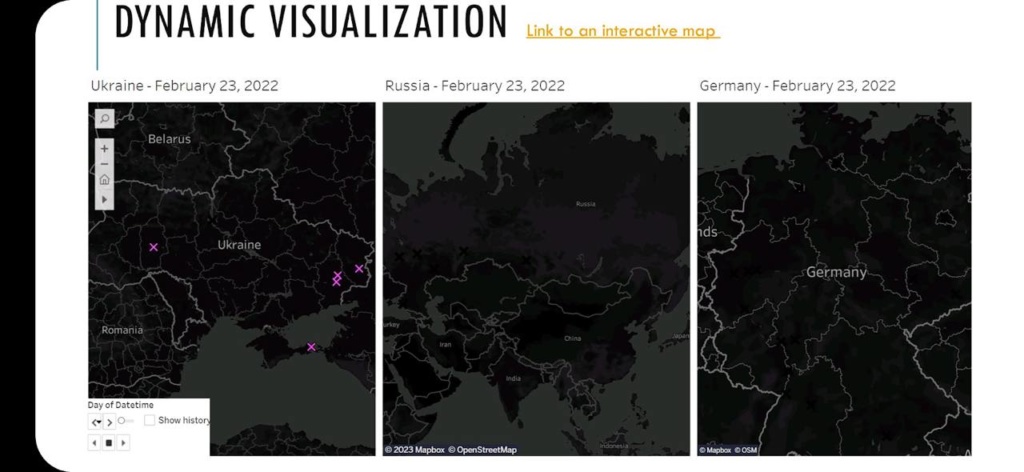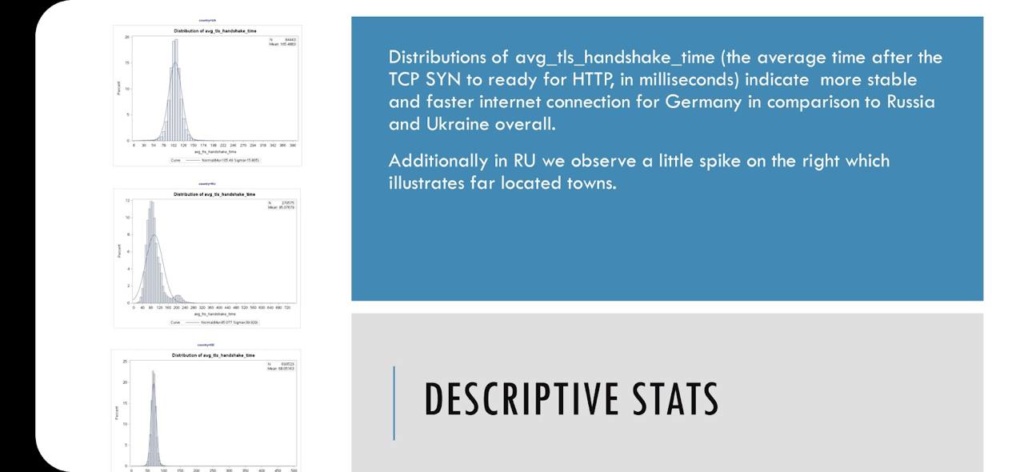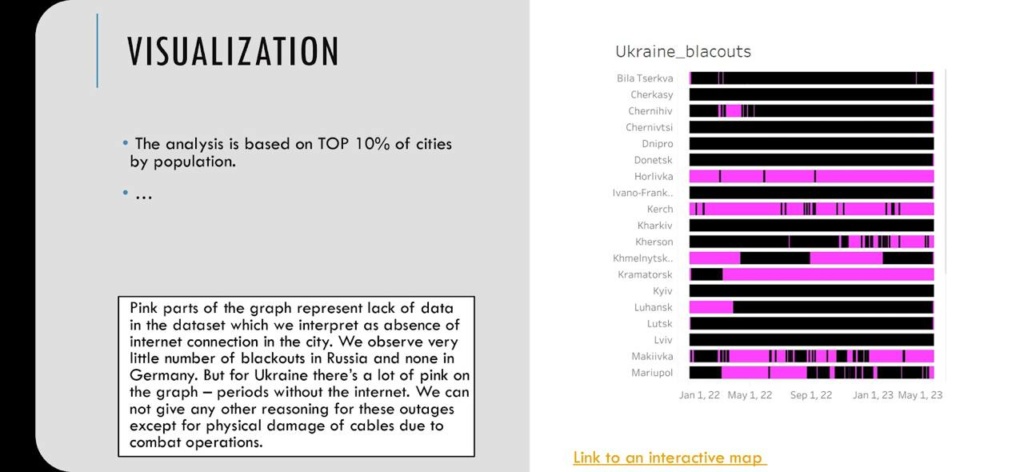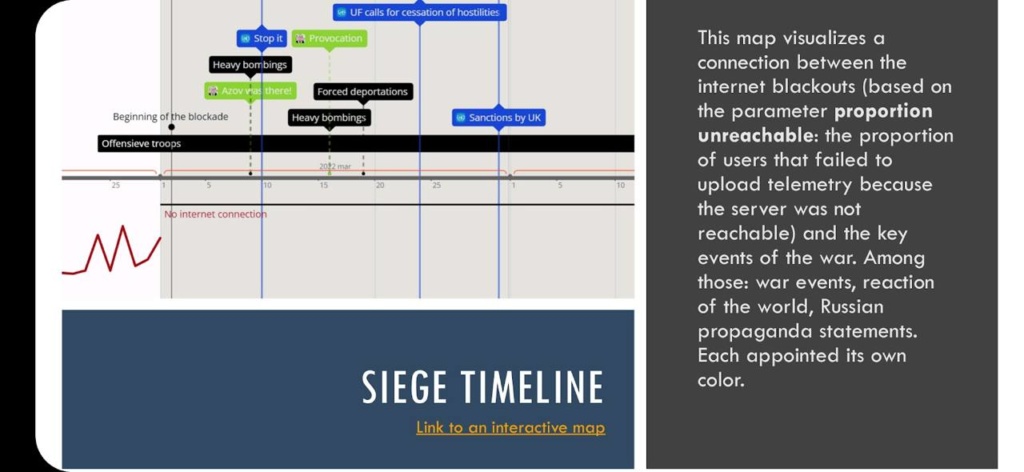 One useful outcome for Mozilla from the hackathon was gathering feedback from the team about issues identified in the tool's work. We hope that this will help improve the quality of the collected data, and in the future, the project will be used by other researchers and journalists.
NEW FEATURES IN AMNEZIA VPN
Amnezia VPN, a permanent partner of IBG, tasked us with developing a Docker container with Jitsi and Nextcloud for the Amnezia client. Indeed, the ability to have secure video and audio calls and tunneled access to cloud storage significantly increases the attractiveness of Amnezia for users, especially those located within the Russian Federation, where blocking and surveillance of user traffic are a daily reality.
A team of three developers successfully completed the task of building a container with Nextcloud and also practically implemented a major part of the work on the Jitsi container. The results will be integrated into Amnezia VPN. And if you want to help improve the Jitsi code, you can view it and suggest improvements here.
FREE VERSION OF CHAT GPT INSIDE DELTA CHAT MESSENGER
The team from the federated encrypted messenger Delta Chat offered an interesting task for our laboratory: to create a bot for Delta Chat with Chat GPT support. However, the Delta team, being true advocates of free software, set a condition for the participants: the model for the bot should be free and an alternative to OpenAI's proprietary solution. Our hackathon participants were able to fulfill this requirement! A team of two people successfully created a bot that found its place in the growing ecosystem of bots for Delta Chat. To generate texts in Russian and English, you can send your prompt to localbot@testrun.org (after installing Delta Chat, of course).
REGIONAL NEWS AGGREGATOR FOR REGIONAL MEDIA
Novaya Gazeta Europe, another regular partner of IBG, proposed a task to develop a useful tool for regional Russian media: a news aggregator to quickly collect information on fresh events. This will allow journalists not only to quickly respond to events but also to verify information by comparing different sources. A parser for RSS and Telegram channels was developed, which can find keywords in texts and forward the necessary texts to a special Telegram channel. The Data Department team of Novaya Gazeta Europe will further refine this prototype by equipping it with an advanced language model.
GUIDE FOR ACTIVISTS' VERIFICATION
One of the challenging tasks faced by activist projects currently is the verification of participants in various events and the review of volunteer applications. This applies not only to those who have stayed in Russia but also to those who have left the country, especially when they organize online and offline events related to anti-war themes. As part of the activist track of the Digital Resistance Laboratory, the guide for activists' verification was checked and improved. The guide is distributed through closed trusted networks since the leakage of such information could benefit opponents. We hope that this laboratory work will help minimize the presence of "moles" at activist events, but we always urge everyone to remain vigilant and verify their organizations.
MEMEFICATION OF THE FEDIVERSE: HOW TO DRAW ATTENTION TO DECENTRALIZED SERVICES
A separate prize of audience sympathy was awarded to the team that took on the creative but challenging task of drawing attention to decentralized services that can serve as alternatives to mainstream messengers and social networks.
Despite the gradual popularity of Mastodon, Matrix/Element, and Delta Chat, users still have doubts and find it difficult to migrate to new tools. To simplify the explanation of how the Fediverse works and to overcome inertia, the Distributed Meme Force team proposed over twenty memes for various life situations.
These memes include privacy and decentralization propaganda, comparisons between federated services and centralized ones, and, of course, self-irony from Fediverse nerd-fans who understand their relatively marginal position. We hope that humor will help in the important task of enlightenment, and more users will consider migrating to decentralized networks.