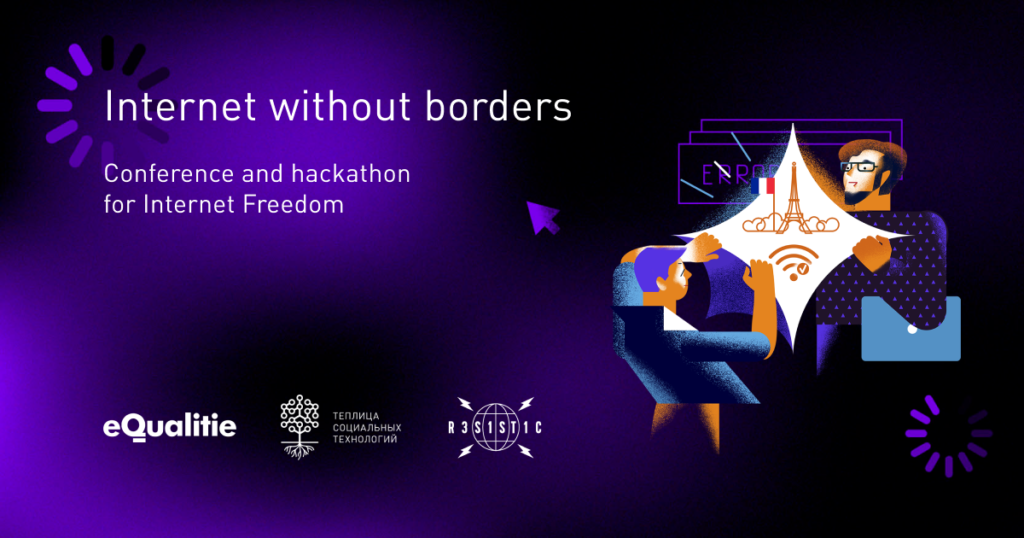 On November 18th and 19th, 2022, the Internet Without Borders conference and hackathon took place in Paris. It was the sixth edition of this event in the city, featuring a new format: a hybrid conference on Internet freedoms for IT professionals, journalists, and activists, along with a hackathon focused on developing solutions to combat Internet censorship and propaganda.
The conference program proved to be truly interdisciplinary. In order to effectively develop technical tools to bypass blockades, it was necessary, first of all, to diagnose the "restricted Russian Internet" and understand how the "digital dictatorship" operates. This involved analyzing existing data on blockages and connectivity in Russia and temporarily occupied territories of Ukraine, and presenting tools that facilitate such analysis. Lastly, it was important to understand how media and civil organizations function today in the context of war and face new challenges under strict censorship of digital media. It was crucial to examine how the "language of hostility" and propaganda work, which we must collectively combat.
During the technical track of the conference, we discussed the peculiarities of self-hosted VPN solutions and their advantages over commercial VPN services. We also addressed the challenges of detecting VPN traffic using Deep Packet Inspection (DPI) and the possibilities of masking VPN traffic. The discussions encompassed multiprotocol solutions and flexible approaches to VPN configuration. Additionally, we delved into new technological solutions for widespread adoption of VPN among a broader user base. Solutions from our partners, including Lantern, Amnezia VPN, and VPN Generator, were presented as well.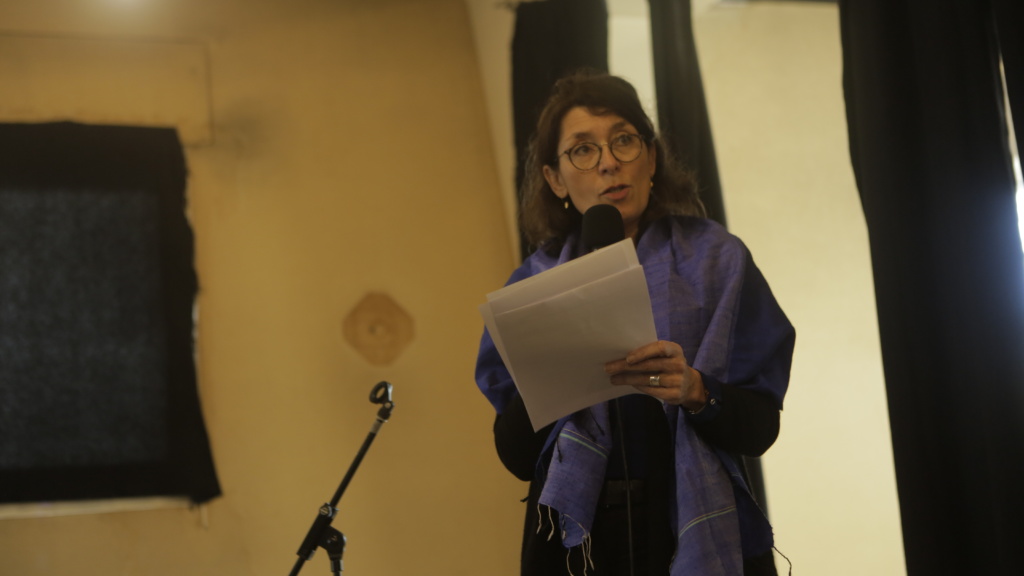 A significant emphasis was also placed on the decentralization of technologies and the possibilities of maintaining connectivity in "sovereign" networks. Firstly, eQualit.ie presented their developments in deploying federated services that are resilient to disconnection from the global network, such as the dcomms project supporting solutions like Matrix, Delta Chat, and Mastodon on servers within Ukraine. Ukrainian developer Yana Matrosova introduced the Nym project, a mixnet that can be used to protect metadata over other applications (such as Telegram). Taziden, co-founder of the French Association of Independent Providers, presented the capabilities of alternative communication through mesh networks and the specifics of French censorship.
Dmitry Vitalev's presentation on the Ceno p2p browser (also an eQualit.ie development) generated lively response from the audience. The browser utilizes the distributed Ouinet network and the BitTorrent protocol not only to access blocked resources but also to distribute them to other users ("For ourselves and for the people!"). Ceno addresses the issue of censorship from the perspective of altruism and solidarity, as those who have left Russia (or any other heavily censored territory) can act as "bridges" to transmit content from blocked media to their loved ones who remain within the country.
Our panel discussion "Human VPN" focused on both technical and human bridges, bringing together prominent representatives of relocated and French civil initiatives. Lev Ponomarev, a physicist and human rights activist, creator of Memorial, shared his perspective on how the Internet remains an effective tool for collective action despite censorship. Olga Prokopyeva from the association Russie-Libertés discussed tactics for combating disinformation "on both sides of the border." Polina, coordinator of the French branch of the Feminist Anti-War Resistance, offered a critical analysis of censorship from a feminist standpoint. Elena Colombo, president of the association Ru Ci Asile, and Sergei Ilupin, a developer and activist, shared their experiences with the dilemma of balancing "publicity" and "security" when providing assistance to refugees.
In the closing session of the conference, French researcher Louis Petigny presented his work on analyzing and visualizing BGP traffic to demonstrate how the occupation of Ukrainian territories unfolded at the level of internet infrastructure. He covered a wide time period, from the annexation of Crimea to the most recent events in Kherson. Andre Lange, director of the Den Diderot Committee, discussed the role of satellite television in propaganda on the occupied territories of Ukraine, using the case of Eutelsat, a French satellite giant that continues to collaborate with Russian propaganda channels. Andre proposed strategies for alternative use of satellite technologies and called on the international community to help combat "propaganda from space."
The Paris episode of the "Internet Without Borders" event was complemented by an artistic component. Curator and media artist Elena Nikonole presented her exhibition "Digital Resistance", dedicated to exploring new forms of digital resistance. The exhibition showcased the works of contemporary Russian media artists who use digital technologies to criticize and overcome censorship and surveillance.
Overall, the event in Paris was inspiring and groundbreaking, bringing together sociologists, artists, activists, developers, data scientists, cryptographers, and network engineers. It paved the way for new global directions in future Internet Without Borders events. Questions were raised such as: What should be done if censors start using neural networks for content filtering? How can satellite technologies be leveraged to deliver content to censored territories? Do mesh networks and federated services have real potential to ensure communication even in shutdown situations? How can international solidarity among independent providers and hosts be established to support VPN services and the organization of distributed content distribution networks?
During the hackathon on November 19th, teams worked on challenges presented by partners such as CENO, OONI, AccessNow, NewNode, and ResisTIC. Currently, the teams are finalizing their projects, and in a few days, the jury will make their decisions, and the winners will be awarded prizes. Following the hackathon, the organizers will prepare a detailed report with links to all the projects.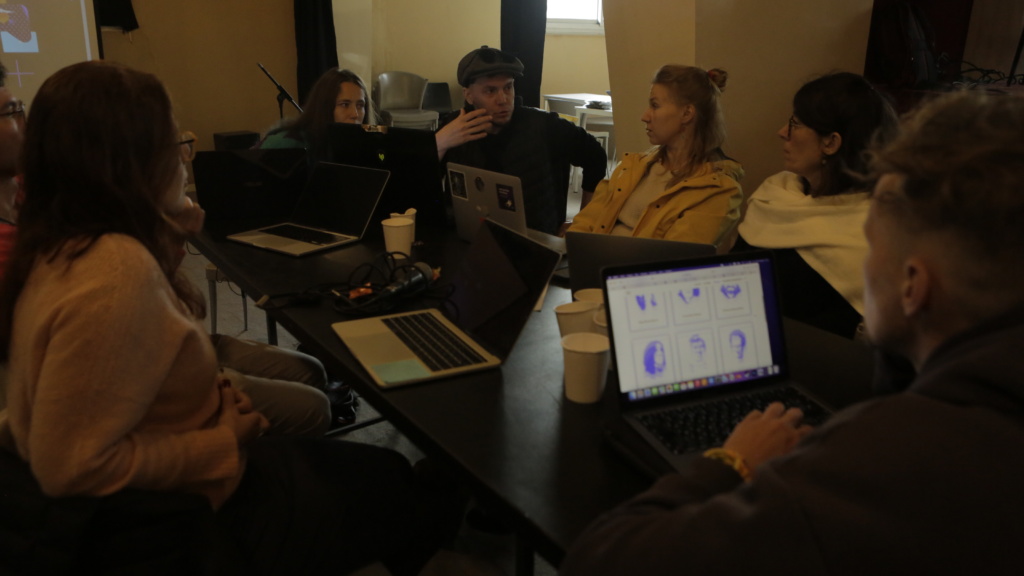 The upcoming episodes will take place in Tel Aviv, Istanbul, Bishkek, and Riga. Join the Telegram channel and stay with us! Internet Without Borders communities already exist in six countries around the world, and we hope that international solidarity and technical mutual assistance will help overcome the increasing information isolation.